Have you ever picked up something from the grocery store thinking it was Italian but didn't taste anywhere near what you had when you were in Italy? Italian food exports are a big part of Italy's economy, and with Italian food being so popular throughout the world, companies selling fake and counterfeit products are always looking to profit from the high quality products for which Italy is so well known. In this article we take a look at the best ways to identify true, authentic Italian food products.
At the end of 2016, Italian food exports were worth €38 billion (roughly $40 billion). That is an enormous amount of income for Italy's economy, and exports of Italian food products are expected to grow in the coming years. Italy certainly wants to protect this important economic generator and has gone to great lengths to do so. Authentic Italian products such as wine, cheese, extra virgin olive oil and pasta are just a few of the most popular Italian food items sold in supermarkets throughout the United States. But how can you tell what you are buying is truly Italian?
In the 1960s Italian food and wine producers were threatened by inferior imposter products being peddled as real Italian exports. To protect their reputation, the Italian government created a certified quality control system similar to that of winemakers in France, establishing legal certifications based on a rigorous set of standards. When Italy joined the European Union, the system was updated to align with the legal standards established for all European Union members.
Certified products that meet these rigorous quality standards contain at least one of the following emblems somewhere on their packaging:
- Protected Designation of Origin (Denominazione d'Origine Protetta) also known as DOP or PDO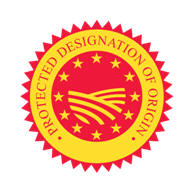 Food items with DOP certification are legally guaranteed to have been made, handled and packaged in a specific location according to exacting specifications which are based on historically traditional methods. Every element of the production, processing and packaging of a DOP product is regulated. There are currently over 500 products (food, wine and spirits) in Italy that have received DOP certification. Proscuitto di Parma, Gaeta olives, Genovese Basil and Parmigiano Reggiano cheese are just a few of the items that are marked with this certification.
- Protected Geographical Indication (Indicazione Geographica Protetta) also known as IGP or PGI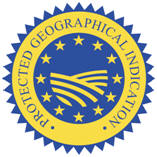 Items with the IGP certification indicate that your food product is tied to a specific location or region and was produced, packaged and prepared in that particular area. Balsamic vinegar from Modena and Mortadella from Bologna are just two products that are certified IGP.

- DOC and DOCG
The DOC and DOCG certifications are applied to Italian wines. DOC stands for Denominazione d'Origine Controllata (Controlled Designation of Origin) and is mirrored off of the French system for authentic wine production. DOC wines are produced according to stringent standards that help to preserve authentic Italian winemaking traditions. To receive a DOC certification, the wine must also be produced in a specific zone or location. There are currently over 300 DOC certified Italian wines. To find the DOC label on the bottle, it is typically affixed around the upper neck of the bottle, just below the capsule.
DOCG certification means Denominazione d'Origine Controllata e Garantita (Controlled and Guaranteed Designation of Origin). This is the most rigorous certification for Italian wines because it comes with the Italian government guarantee that the wine was produced to exacting standards based on its location and the traditional winemaking techniques for that particular type of wine. There are only 71 types of Italian wines that have this particular certification. Chianti Classico and Barolo are two types of wines that have a DOCG certification.
If you have any question about the quality of your Italian food product, look for these symbols to ensure you are buying an authentic Italian product that meets the highest quality standards.